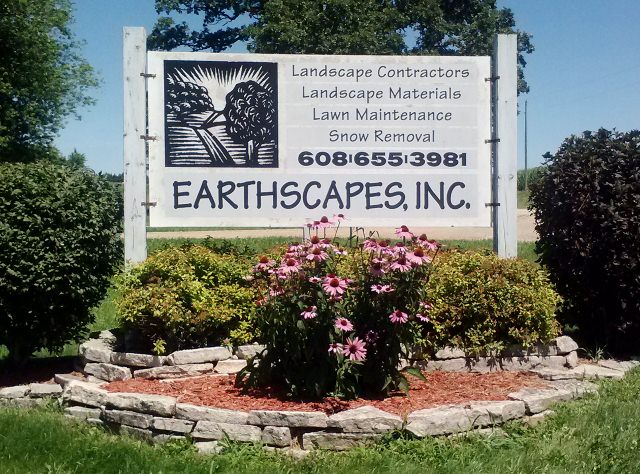 Earthscapes, Inc. provides a full service lawn maintenance program. These services range from mowing, fertilizing, de-thatching, aeration, power edging, pruning, and spring & fall clean-ups. Whether you have residential or commercial property, Earthscapes, Inc. will be glad to help provide any or all of these services listed below:
Mowing
De-thatching
Aeration
Fertilizing
Pruning
Spring & Fall Clean-ups
Power Edging

Mowing

Mowing includes cutting, bagging if requested. String trimming around planting beds, trees, walkways, and driveways. Blow grass clippings off sidewalks and driveways. Our mowing services can be done weekly or biweekly.
<Top of page>

De-Thatching

De-thatching helps remove thatch or grass clippings from your lawn. If the clippings can not decompose fast enough then thatch builds up on the surface. This can stunt growth and result in a thinner lawn. De-thatching helps remove the cut, decaying layer of dead grass.
<Top of page>

Aeration

Aeration is a process to improve air exchange between soil and atmosphere by removing small plugs of thatch and soil. Aeration also enhances soil water and fertilizer up take, reduces soil compaction and water run off or puddling. This improving resiliency and cushioning. Aeration leaves little plugs of thatch and soil. These break down after a week or two.
Fertilizing

Fertilizing is essential to a healthy lawn. Fertilizing not only helps a lawn during the growing season but in the winter as well. Earthscapes, Inc. uses a 5 step fertilizing program:
Step 1
April
Controls and prevents crabgrass and some broadleaf weeds. Best to apply when grass is dry.

Step 2
May-June
Controls many other broadleaf weeds. Contains slow release nitrogen. Best to apply when grass is wet.

Step 3
August
Promotes vigorous growth and strong roots. Contains slow release nitrogen.

Step 4
September
Prepares lawn for fall and winter. Contains slow release nitrogen.

Step 5
October
Helps increase winter hardiness. Low nitrogen to prevent shoot growth.


<Top of page>


Pruning

Pruning is an important part of maintaining and extending a plants life. Pruning actually helps a plant to grow. Pruning vigorates growth, removes dead or diseased tissue and allows more air to circulate through the plant.

Time of pruning is an important factor to consider. Spring flowering plants should be pruned after they bloom. The flower buds are formed the previous fall, therefore should not be pruned after that time.

<Top of page>

Spring & Fall Clean Ups

Spring & Fall are important times of the year to clean out those planting beds!

Spring – Before bulbs begin to push up, there can be a lot of debris left over from winter. Remove any leaves that are remaining, cut back any perennials to allow for new growth. It is also a good time to top dress the beds with bark mulch.

Fall – Before the snow flies, clean up & remove fallen leaves and debris before they pile up too deep. Also cut back any perennials that you may need. Doing some of this now makes the task in the Spring a little easier.

<Top of page>

Power Edging

Does your sidewalk and driveway look narrower than before? Grass will start to creep onto your walks and drive. The solution is to power edge which cuts off that unwanted grass.